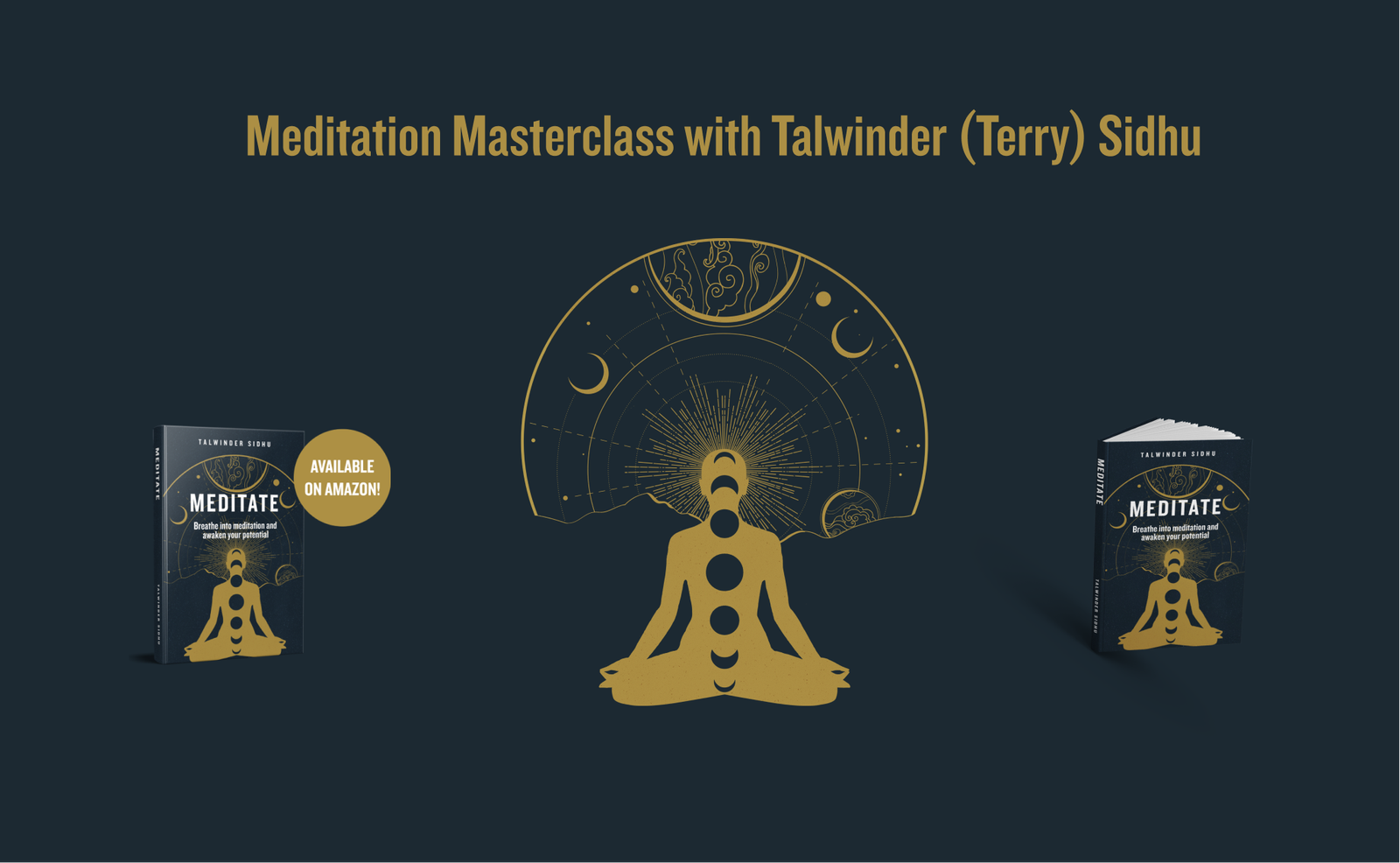 Date
Jun 22 2021
Expired!
Meditation Masterclass with Talwinder "Terry" Sidhu
In this meditation workshop, you will learn how to activate your 'third eye' and breathe into meditation to calm your mind and let go of distractions. This workshop is suitable for all levels of experience. This class is suitable for all levels of experience and please ensure that you are seated comfortably.
Benefits of the Ajna Meditation:
Know how to meditate and activate the meditative state
Raise consciousness out of limiting beliefs, such as depression, anxiety, and stress
Connect with inner truth and be comfortable expressing yourself honestly
Dream big and develop fearless visualizations of what you want from life
Trust in inner guidance to move your life forward.
Develop an objective lens over any experience in life so that you can assess its value and use in the present moment
Officially start the Transcendental Journey
Have more self-control and alleviate symptoms of physical and emotional pain
Improve behaviour and how you react to distressing circumstances in life.
Learn how your mind operates and begin to forgive yourself for past mistakes
Effectively detach from and start processing deep-rooted trauma
Live a more spiritual life
Develop an appreciation for your life, mind and body
Be more present in life and compassionate towards others
Feel more confident in your decision making
Gain a sense of clarity about your life's path
Experience a sense of peace in your everyday life
Find clarity to make the right decisions for you
Connect with the higher power that is within you
Intuition will grow stronger every day, leading you closer to your true potential
Move past the illusions of reality and know what is truly happening
Gain clarity on what you want to do in life
Know your purpose and live a life that aligns with it
Become more intelligent and LOTS MORE!!!

Free Meditation Class:
– Introduction the Ajna Approach to Meditation
– Learn the Ajna Activation Technique
– Live Guided Meditation
Please ensure you're seated comfortably.

What to Expect:
– Depending on your experience level and personal history, you can expect to experience anything from mild dissociation from your experience of life, to a deep connection to what previous students have described as a bright light.
Ajna Meditation is suitable for all levels of experience and is intentionally designed to help you meditate.

Meet the Teacher:
Talwinder "Terry" Sidhu was born in the UK and raised in a Sikh household. Meditation is integral to the Sikh way of life, and it was his mother who taught him how to practice when he was 9 years old. He started teaching meditation when his life coaching clients started asking him for tips on how to manage depression and anxiety, and how to become "more spiritual". As demand for meditation lessons grew, in 2019 he moved to Nelson B.C. to commit to teaching meditation full time. He has since released a book called
Meditate: Breathe into Meditation and Awaken Your Potential,
and has helped over 200 clients around the world develop a personal meditation practice. When he's not teaching, he enjoys writing, hiking, meditating—especially when he has a weekend to fulfill a tantric ritual—and discussing and debating solutions to life's biggest problems.
Learn more: