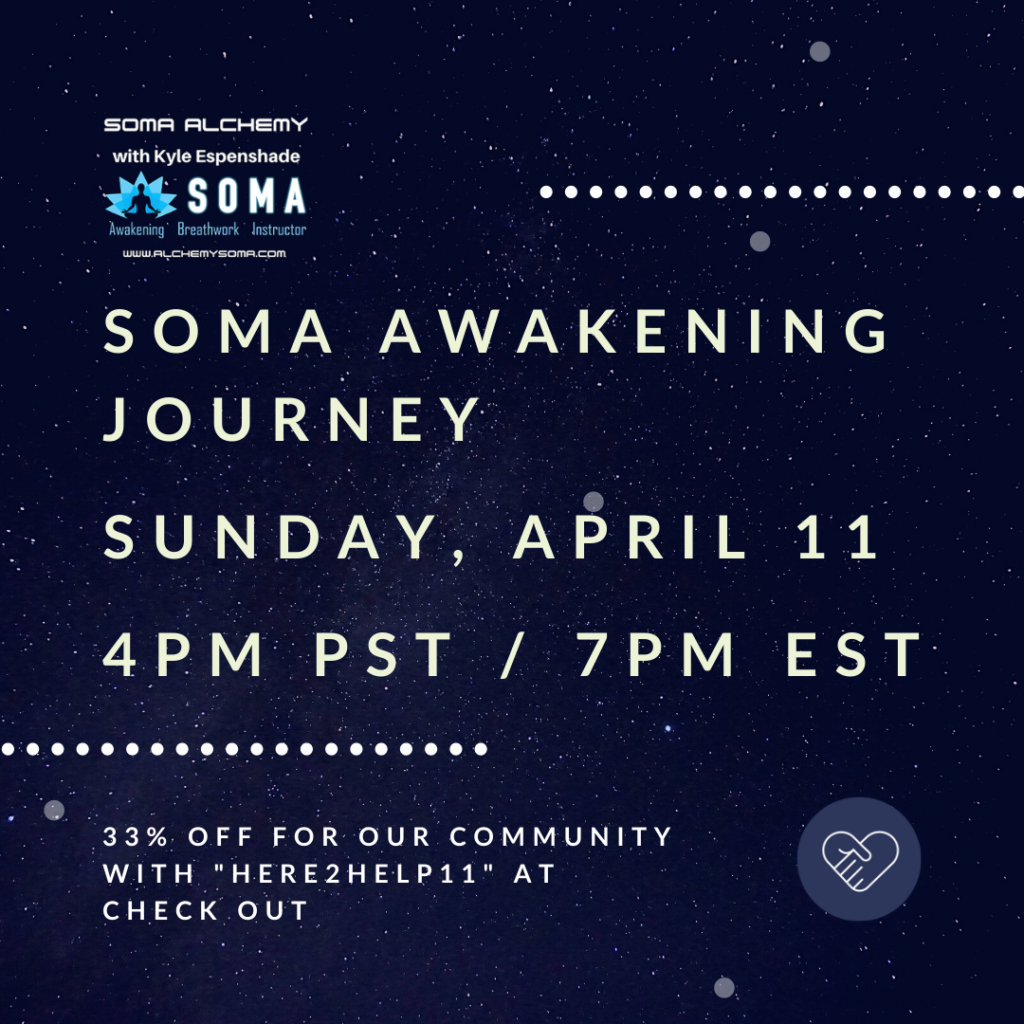 Go deeper with SOMA Awakening Breathwork!
Kyle Espenshade is leading this 2 hour extended breathwork journey to help you set your intentions, and release old habitual patterns that are holding you back from manifesting your highest potential!
Cost: $33 ($22 with 'here2help11' code at check out)
When: Sunday, April 11th, 4pm to 6pm PST / 7:00 pm to 9:00 pm EST
Sign up Here: https://withribbon.com/s/85476
Kyle is also offering the Here2Help Community 33% off a ticket! Use code 'here2help11' at check out if you're a part of our community!
Go deeper with SOMA Awakening Breathwork! Kyle Espenshade is leading this 2 hour extended breathwork journey to help you set your intentions, and release old habitual patterns that are holding you back from manifesting your highest potential! Cost: $33 ($22 with 'here2help11' code at check out)When: Sunday, April 11th, 4pm to 6pm PST / 7:00 […]