What if I tell you that merely with the power of Soma breathwork, healing can be attained in ways you could have never imagined.
The words 'SOMA Breath' might be news to many. And 'SOMA ALCHEMY,' well, a step ahead. As much as I was curious about Soma, and it's much raved about benefits, getting in touch with Soma Instructor Kyle Espenshade was an eye-opening experience.
What Is Soma?
Soma is a dual reference; In Greek, it means body or wholeness. In the Rigveda of Ancient India, Soma was the elixir of immortality. Back then, people lived more harmoniously with nature and would worship elementals, gods, and goddesses. Soma was the name of the ritual, the plant, and the Spirit that was said to dwell within it. It was said that Soma would bring visions, heightened states of ecstasy, healing, immortality, and connection with the Divine.
In to the World of Soma Alchemy
Kyle has developed Soma Alchemy. It's a combination of holistic health and wellness practices for today's spiritual seeker. It's a means through which our Body, Mind, and soul can be healed, and our life-force awakened. In other words, for our everyday stress, fatigue, anxiety, and various mental health challenges, the solution resides in Soma Breathwork.
Kyle teaches the art of balancing various aspects of Body, Mind, and Soul through daily rituals of self-health. The system combines ancient meditative and energetic techniques from yoga, qigong, shamanism with modern day music, technology, and understanding of self-hypnosis, psychology, and medicine.
A fun fact about Kyle is that he is the manager of the SOMA music label Breathe in Beats. I was mesmerized to listen to the uplifting song. A passion that Kyle had since High school, along with psychedelics.
What is breathwork?
Breathwork practice was popularized through Holotropic Breathwork by Dr Stanislav Grof and his wife in the 1970s. Dr Grof is a psychotherapist and the inventor of transpersonal therapy, and was one of the first people to use LSD as a psychotherapeutic tool. Holotropic breathwork is an experiential method of self-exploration and psychotherapy, where the breath becomes circular and more vigorous for extended periods of time.
The key is to focus on non-stop breathing and keep on pushing yourself to break through old patterns and blocks within the body and psyche. Kyle first experienced the power of breathwork (beyond basic pranayama) with a profound increase in his focus and improvement in his health in general after discovering the Wim Hof Method. He further explored breathwork, undergoing a six week "Hero's Journey" training with Alchemy of Breath, and then serendipitously stumbled across Niraj Naik to become one of the first SOMA Breath Instructors trained.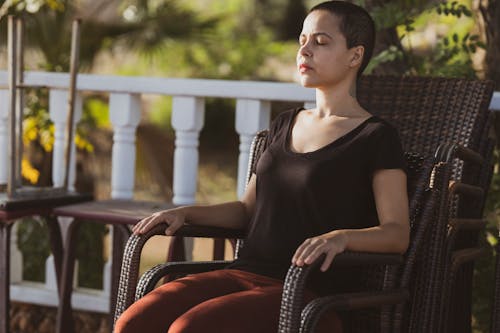 Covid and Soma Breath
With covid, lockdowns and social isolation, mental health has posed issues more than ever before. Many are seeking ways to de-stress themselves without stepping out. Soma Breath seems to take care of it. Just pause and take a breath as it improves your immune system and releases any stress. It's the easiest habit to stay healthy. Soma Breath brings like-minded people in the community together through breath. 'Breath together as one. As Kyle explains in his enlightening Podcast with Rian Bevan, we let go of what no longer serves.
In the words of a breath work expert, Kyle Espenshade:
"SOMA Breathwork helps us to awaken, both physiologically and spiritually, by bringing us into a state of NeuroSomatic Bliss. When paired with a strong Intention, we can transform and reprogram how our mind and body operate. The subconscious mind communicates through images, symbols, and feelings, while the conscious mind communicates through words and narrative language. These surface-level narratives and stories are interwoven and deeply connected to the unconscious hardware of the brain and can be traced back to early imprints from childhood.
These imprints create a filter or "tunnel" from which we view reality. In SOMA, we use the breath to achieve ecstatic states, producing the right brain chemistry, oxytocin, dopamine, tryptamines, etc., required for neurogenesis. This allows us to alter the filter… to re-imprint our subconscious with a more positive, beneficial, or productive program that will clarify the right actions and path leading to the life you want to live.
Astrologically, the Awakening Breathwork Journey will fall on the New Moon in Cancer.
The New or "Dark" Moon represents new beginnings, subjectivity, intuition, and imagination. It's both the end of an old Moon cycle and the beginning of a new one. The New Moon is like a rebirth, or the dark, fertile soils… a chance to begin anew. This makes New Moons a great time for re-evaluating your life, re-aligning or setting new intentions, or creating new habits. Cancer is a water sign ruled by the Moon, and is all about drawing inward, finding security, and nurturing family. Intentions that are centered around emotions, family relations, or securing a home will be especially powerful during this time. "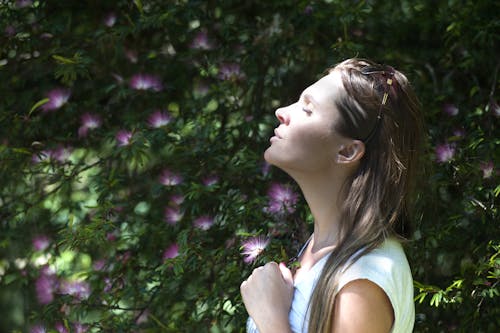 Kyle's Upcoming Session
Do join Kyle's upcoming session on July 9th, From 4 PM to 6 PM EST. Sign up here: https://withribbon.com/Soma-Alchemy/SOMA-Awakening-Journey/172562
Bring a notepad/journal, water, and wear comfortable yoga-style clothing. All breathwork techniques should ideally be done on an empty stomach or at least 1-2 hrs after eating a full meal.
Who it's for:For those who desire to solve specific issues. It's also for anyone who simply wants to experience a peak human experience or gain deep self-awareness and new inspiration.
How it works: These extended journeys go deeper than the Energized Meditation routine with more than two rounds of breathwork and a guided meditation on any area of life you want to improve.
You can also connect with Kyle through:
Facebook: https://www.facebook.com/SomaAlchemy
Instagram: https://www.instagram.com/soma_alchemy/
Meetup: https://www.meetup.com/somaalchemy/
Through Soma Breathwork, You'll be able to clear negative imprints and liberate yourself from the past so you can be more present, in the flow, and empowered to create your own reality! You will also be guided to reach a peak human experience and enter into satori, nirvana, and samadhi-like states of oneness, connection, and high inspiration. Let's avail this opportunity for your physical and emotional wellbeing!
Here2Help is a community tech organization focused on innovative solutions to ensure the growth of resilient communities generations into the future. Are you a community-minded individual interested in sharing your skills to help empower your community? We would love to hear from you to collaborate! Contact us if you're interested in working with us or hosting a workshop on the Here2Help platform.We are a registered not-for-profit run entirely through volunteer support. Any contribution goes a long way in helping us reach our goal of healing communities from within.Visit our Donate page to learn more about how your contribution can make a real difference.
Did you enjoy this article? Share it on social media to help us make a collective impact!