What better way to contribute to the beautification of your community than by taking part in a community cleanup, volunteering at a community garden, or plogging with a friend.
What is Plogging You Ask?
Plogging is a combination of jogging and picking up litter as you go. The term was created in Sweden combining the word jogging with 'plocka upp' which means to pick up. This craze may have started in Sweden, but it's making its way across the world and right here in Canada.
All you need is a pair of gloves and a trash bag! If you are part of a running club, ask the group if they would like to incorporate a plogging event once a month.
Not only is plogging good for the environment, but think of that extra motion of bending down, incorporating squats to pick up trash! It improves flexibility and range of motion and you can burn more calories doing it! Talk about a win-win.
If jogging isn't your thing, you can always pick up garbage on a walk or a hike.
Community cleanups are a great way to get involved in cleaning up our environment and engaging with your fellow community members. If you are looking for an excuse to get outside and want to do good while you're at it, check out Here2Help's Community Cleanup event.
When: Every 1st and 3rd Friday of the month.
Where: In your neighbourhood: streets, parks, streams, beaches, trails, etc.
Wherever you are, whenever you can we encourage to #TeamUp4Cleanup! Check out our calendar for exact dates.
Nothing makes me smile more than walking around my neighbourhood and admiring all the beautiful gardens, or nicely manicured lawns.
Not only do gardens visually enhance public spaces, but they provide a natural habitat for wildlife, help manage rainwater, and they get you working outside.
Here are a few ways to brighten up the streets in your community:
Start with your own home! Brighten up your own landscape by planting beautiful flowers or edible plants for all to enjoy.

Sign up for a lot at your local community garden. Community gardens are operated by community groups. Just search for 'community garden near me' and get in touch to find out how to sign up for a lot or get on a waiting list.
Check your local city government site for green streets programs, where you can volunteer to take care of traffic calming spaces in your neighbourhood, like Vancouver's Green Streets Program. If you start taking a look around you will see there are a lot of public garden spaces you can contribute to, such as traffic roundabouts or street gardens.
And for those of you who don't have outdoor space to garden, or just LOVE house plants like the rest of us, join us at Here2Help's Bring Nature Indoors Online Event.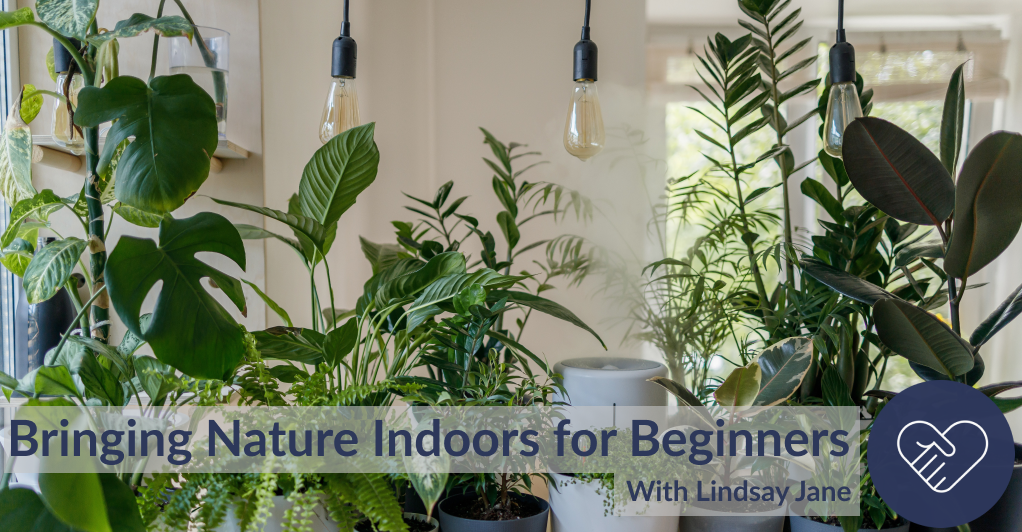 Do you have plants in your home? Curious about what may be ideal for your space? Wondering how to care for your plants? Then this event will be great for you!
The sun is shining and the days are getting longer, which means more time spent outside! So while you are out there consider how you can help to keep your community looking its best.