How would a world free of any discrimination would look like? A place where every color, race, religion, gender is not only recognized, but is celebrated. A Utopia where the differences are not only tolerated but given equal opportunities to thrive. A realization that no one is a child of a lesser God.
March 1st marks Zero Discrimination Day by the United Nations. It's a day where we are made aware and reminded of the bitter truth of the inequality prevalent and how each one of us can eradicate it.
According to the UN, Inequality is growing for more than 70% of the global population. This is an alarming statistic. Some of the guidelines, when incorporated into our lives, can help us be a catalyst for change:
Confront the fact

: Just because one's workplace is a model for equality doesn't mean that its a discrimination free world out there. One needs to accept that racism, unequal gender roles and pay, lack of opportunities for disabled individuals, and many other diverse inequalities are global issues and need empathy.
Charity begins at home

: Leading by example is a way to educate people around us. By merely giving respect to a vulnerable member of the society and expressing they have an equal right to opportunities can be a big beginning.
Word Power

: According to a Stanford study, well-framed sentences have the power to end biases and stereotypes. "girls and boys are equally good at math" has a positive connotation as compared to "girls do just as well as boys at math".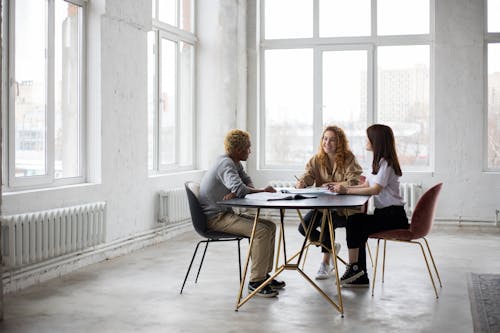 Advocate for equality

: Be vocal with your opinions about accepting diversity and inclusion. It's ok to call wrong, wrong! A simple step at signing a petition to change the regulations that can overcome discrimination can lead to a butterfly effect.
Reach out

: With technology in our hands, Cultivating diversity and inclusion has never been easier. Contribute with your thoughts, illustrations, pictures, video clips on social media. Raise your voice about discrimination at your part of the world and how to eliminate it. Tag your friends so they join the bandwagon to share their expressions too.
This year, Zero Discrimination day focuses on supporting a campaign or an organization that is helping to make the world just and equal. Here2help.community is a safe place where there are no racial, cultural, or gender biases. With its commitment aimed towards reaching out to help communities, H2H is a living example of an organization focusing on diversity and compassion for everyone around.

Here2Help is a community tech organization focused on innovative solutions to ensure the growth of resilient communities generations into the future. Are you a community-minded individual interested in sharing your skills to help empower your community? We would love to hear from you to collaborate! Contact us if you're interested in working with us or hosting a workshop on the Here2Help platform.
We are a registered not-for-profit run entirely through volunteer support. Any contribution goes a long way in helping us reach our goal of  healing communities from within. Visit our Donate page to learn more about how your contribution can make a real difference.
Did you enjoy this article? Share it on social media to help us make a collective impact!