A service to humanity that is driven by no greed, fame, or pomp. Volunteering is merely pumped up by selflessness, and love for others. True, volunteering and community work consume one's time, resources, and energy. However, there is no denying that the perks of volunteering are cherished by both the volunteer as well as the community.
It's because of the immense benefits that a volunteer enjoys, that history boasts of such compassionate service to humanity.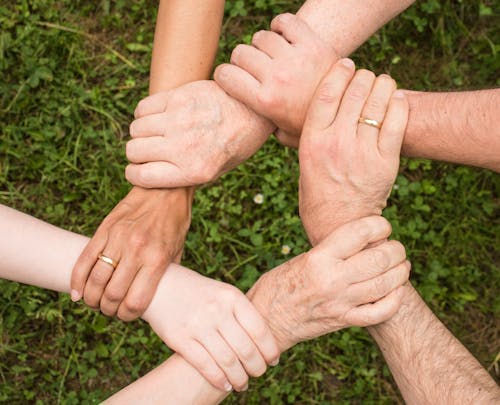 1. Feel good factor: While Volunteering, your body releases dopamine in the brain, leading to a positive effect on your mind. The contentment and motivation one gets during volunteering for the community are incomparable. Moving out of your bubble and sharing joy with others, reaching out to those in need, uplifts the mood and serves as a stress buster
"Volunteering serves as an agent for increased happiness, alleviating depression, and reducing the risk of premature death by 22 percent"Psychology of Volunteerism
2. Professional boost: The volunteering experience can add value to the CV and future work prospects. You can stand out as compared to other candidates. It also serves as a means to network with others in the same professional field or one that you aspire to be. It can be a leap to the new business idea. The possibilities are infinite!

3. Widen your social circle: According to Statistics Canada, 64% of the volunteers said their interpersonal skills have improved as they get to meet more people and interact. The pandemic has made many of us socially isolated. Connecting to others in our community, even online, helps develop social bonding.
4. You always feel rich: It's not always about monetary donations or stocking up the food bank. Even offering a skill or lending a shoulder to a grieving person can be fruitful. One always has something to offer. Even a smile can change someone's day!
5. Broadens one's horizon: In Forbes, The 5 habits of effective Philanthropists, being well acquainted with the community one aims to serve tops the list. When volunteering for street children in Pakistan to curb drug addiction, I realized how oblivious I have been to the world around me. Once I reached out, it educated me about the causes and further subjects associated including politics, women, and environmental issues. Some things that textbooks never teach you.
Taking out kids for a beach cleanup or
involving them in bake sales is a great way
for close-knitted family time.
6. Enhances quality family time: Children emulate the behavior of their parents. What better way to inculcate the spirit of giving at a young age than when the community project is taken up as a family activity.
7. The power of prayer: Once at the grocery store, I just helped a disabled lady in a wheelchair pick up the can of drinks from the upper rack. No big deal, I had to grab cans for myself too. But just the words 'God bless you turned out to be music to my ears. You never know, by reaching out to someone in need, how many good wishes and prayers you are collecting. Who does not want to add good vibes to everyday life!
Here2Help is a community tech organization focused on innovative solutions to ensure the growth of resilient communities generations into the future. Are you a community-minded individual interested in sharing your skills to help empower your community? We would love to hear from you to collaborate! Contact us if you're interested in working with us or hosting a workshop on the Here2Help platform.
We are a registered not-for-profit run entirely through volunteer support. Any contribution goes a long way in helping us reach our goal of  healing communities from within. Visit our Donate page to learn more about how your contribution can make a real difference.
Did you enjoy this article? Share it on social media to help us make a collective impact!